Key takeaways:
Austria stated on Friday that it would be the first country in Western Europe to reimpose a full COVID-19 lockdown.
Austria will be the first nation in Western Europe to reimpose a full COVID-19 lockdown, it announced on Friday, as Germany warned it would follow suit, sending shivers through financial markets concerned about the economic consequences.
According to Health Minister Jens Spahn, the fourth wave of illnesses has thrown Germany, Europe's largest economy, into a state of emergency. He urged individuals to limit their social interactions, stating that immunizations alone would not be enough to minimize the number of cases.
Austria announced that beginning in February; the entire population would be required to be vaccinated.
Also read: Four people are missing after a fatal slide north of Pemberton
With around two-thirds of the population fully vaccinated, Austria has one of the lowest rates of COVID-19 vaccination in Western Europe. With a seven-day infection incidence of 991 per 100,000 people, it has one of the highest infection rates on the continent.
"We have not been able to persuade enough people to get vaccinated," Chancellor Alexander Schallenberg said at a press conference, adding that the lockdown would begin on Monday, and the vaccination obligation would begin on February 1.
"It saddens that such measures are still necessary."
"We are now in a situation – even if this causes a news alert – where we can't rule anything out," Spahn said when asked if Germany could rule out an Austrian-style full lockdown.
At a press conference, he declared, "We are in a national emergency."
As the possibility of a new COVID-linked lockdown in Germany and other parts of Europe threw a new shadow over the global economy, European markets retreated from record highs. At the same time, government bond yields, oil prices, and the currency all fell.
As the number of cases increases across Europe, several governments have begun to reimpose activity restrictions, ranging from a complete lockdown in Austria to a partial lockdown in the Netherlands and restrictions on the unvaccinated parts of Germany, the Czech Republic, and Slovakia.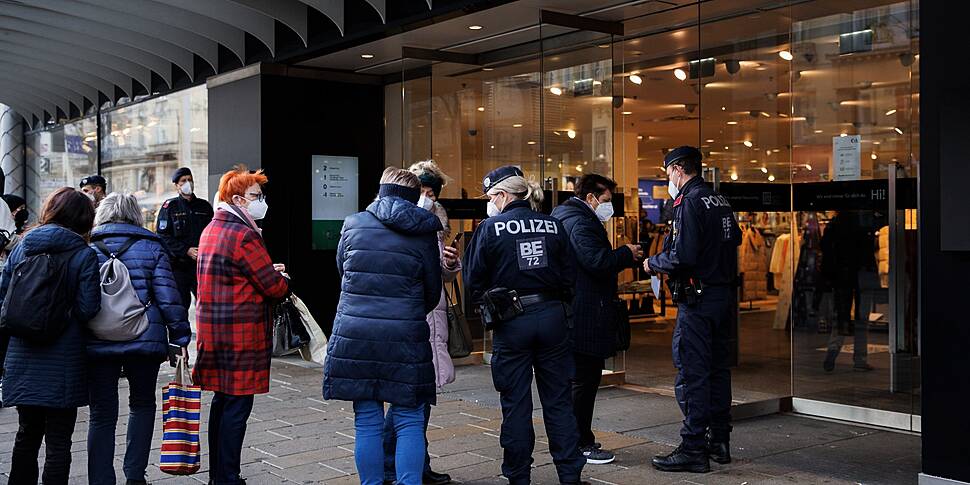 On Friday, Hungary recorded 11,289 new COVID-19 cases, the biggest day tally in the country's history. As a result, starting Saturday, all healthcare workers will be required to receive booster shots, and masks will be required in most indoor settings.
While the new measures in Europe are not expected to have as much impact on the economy as the full-fledged lockdowns of last year, economists believe they could stymie the rebound in the fourth quarter, particularly if they target the retail and hotel industries.
A complete lockdown in Germany, on the other hand, would be far more serious.
"A total lockdown in Germany would be disastrous for the recovery," said Ludovic Colin, a senior portfolio manager at Swiss asset management Vontobel.
"It's exactly what we witnessed in sections of the world where the delta (variant) was large in July and August of this year, where it (COVID-19) came back and slowed down the recovery again," he added.
Source: Global News
Get Canada and New Brunswick News's top News, Market news, and other worldwide news only on New Brunswick Tribune.