Key takeaways:
British Columbians in flood-affected areas will be able to travel to and from the United States without requiring a COVID-19 immunisation or a PCR test.
Blair emphasized that the exemptions did not grant universal permission for British Columbians to travel south for pleasure.
British Columbians in flood-stricken areas will be able to cross into the United States and back without a COVID-19 vaccination or PCR test, federal officials announced on Sunday.
Border Security Minister Bill Blair said Sunday that the Canada Border Services Agency was working with U.S. Customs and Border Protection (CBP) to allow people of disaster zones to enter the U.S. for emergency reasons on a case-by-case basis.
"This is something I feel may be accommodated within the current exemption restrictions, but to be clear, those exemptions do not extend to non-essential travel," Blair added.
Also read: The lockdown in Auckland will be lifted as New Zealand adopts a new virus-fighting strategy
Blair emphasized that the exemptions did not grant universal permission for British Columbians to travel south for pleasure. There was no certainty that U.S. officials would allow an individual to cross in any given circumstance.
He added that Canada's current border restrictions, which require vaccination to enter the United States and a valid PCR test upon return, remain in effect. Still, CBSA personnel in British Columbia have been told to make exceptions for citizens affected by the disaster.
"To be clear for individuals, activities like visiting a family for a holiday, checking on your property, or attending a social event would not be judged important under these circumstances," Blair added.
"However, it will allow someone who resides in a border community in Canada to travel into the United States to get needed products, such as food and other supplies, as well as returning without the requirement of a PCR test."
Blair stated that Canada has no influence over U.S. Customs and Border Protection agents but that they are aware of the extraordinary conditions in Canada.
"Canadians will have to comply with all of the regulations of the United States to enter their country, including producing the right travel permits," Blair said.
Exceptional reasons for crossing the border could include the necessity to drive through the United States to avoid Canadian highway closures or the requirement to purchase necessary goods such as gas or food that are not available in British Columbia.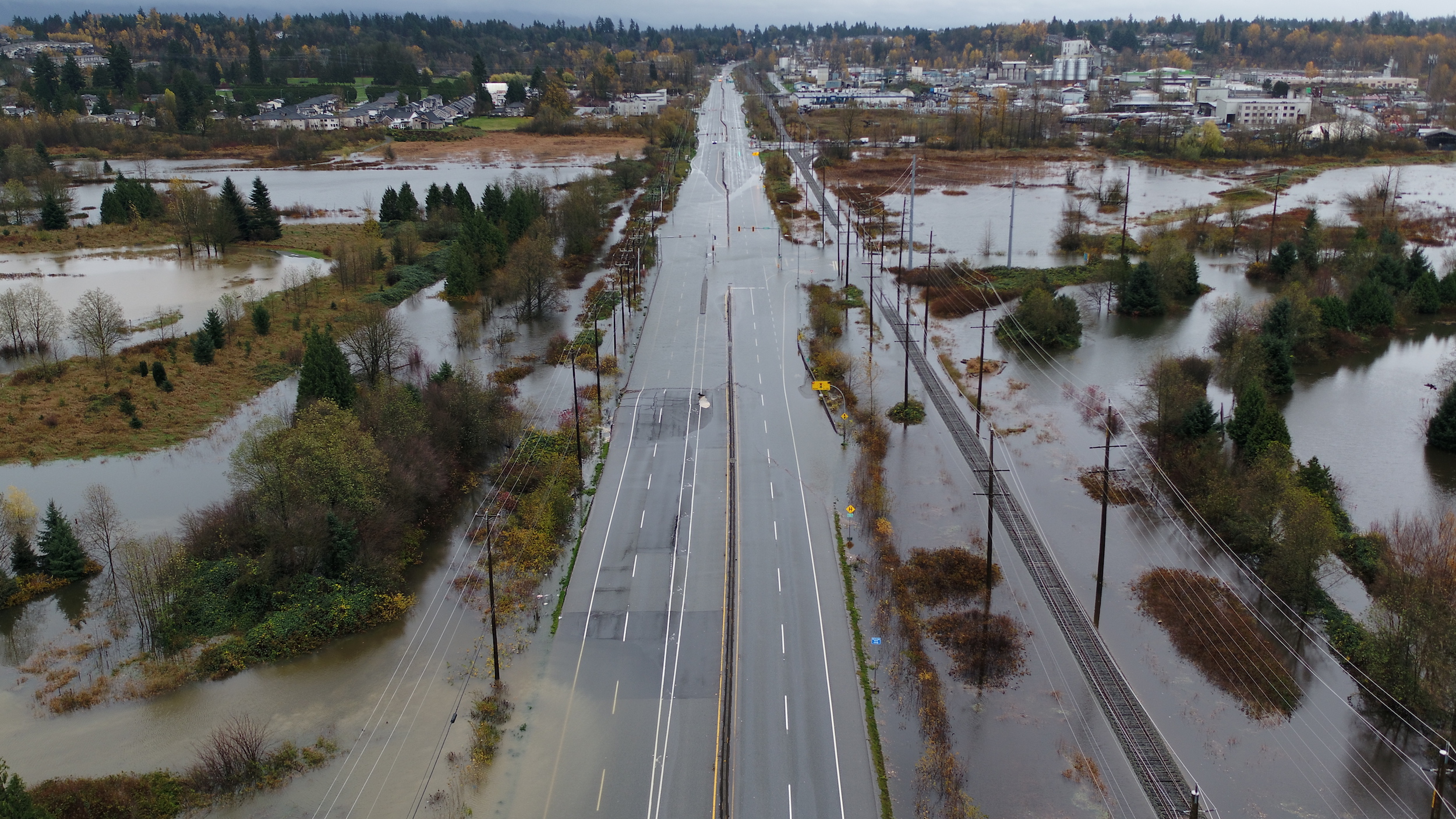 On Friday, the federal government stated that, as of Nov. 30, fully vaccinated Canadians who had been abroad of the country for less than three days would not require a molecular test to re-enter the nation.
The British Columbia government had asked Ottawa to make a move as quickly as possible so that British Columbians could make quick treks over the border to shop.
B.C. Public Safety Minister Mike Farnworth stated that the federal amendments should assist British Columbians in gaining access to critical goods, particularly gasoline, which was being rationed in the province owing to supply chain issues.
"It's not intended for Black Friday shopping, but rather for basic supplies, like gasoline," Farnworth explained.
On Sunday, Prime Minister Justin Trudeau was scheduled to meet with the Incidence Response Group of Cabinet for a briefing on the situation in British Columbia.
The province of British Columbia has opened two highway connections connecting the Lower Mainland to the rest of the province. Last weekend, multiple landslides prompted by heavy rains blocked all major routes between the crowded metropolitan center and the interior.
At least four individuals have been confirmed deceased due to the flooding, which is still affecting many localities.
The Canadian Armed Forces have been sent to British Columbia, and a Royal Canadian Air Force C-C-177 Globemaster arrived Saturday, bringing three C-H-146 Griffon helicopters from the 430 Tactical Helicopter Squadron to assist.
Source: Global News
Get Canada and New Brunswick News's top News, Market news, and other worldwide news only on New Brunswick Tribune.