Border Business
On a warm Sunday morning in late November, Ryan Shank is reviewing a list of orders from the seat of his SUV.
The SUV is the base of his new business — a grocery delivery service called UpTown2U.
Founded the last week of October, the company's mission is simple: deliver groceries and fast food orders from Alberta to customers in Hay River, N.W.T., to help them save money.
Before the pandemic, residents of the Northwest Territories would make hours-long trips to High Level or Grande Prairie, Alta., to take advantage of lower grocery prices in the province.
The trips are harder to make during the pandemic, due to the N.W.T.'s mandatory 14-day self-isolation policy.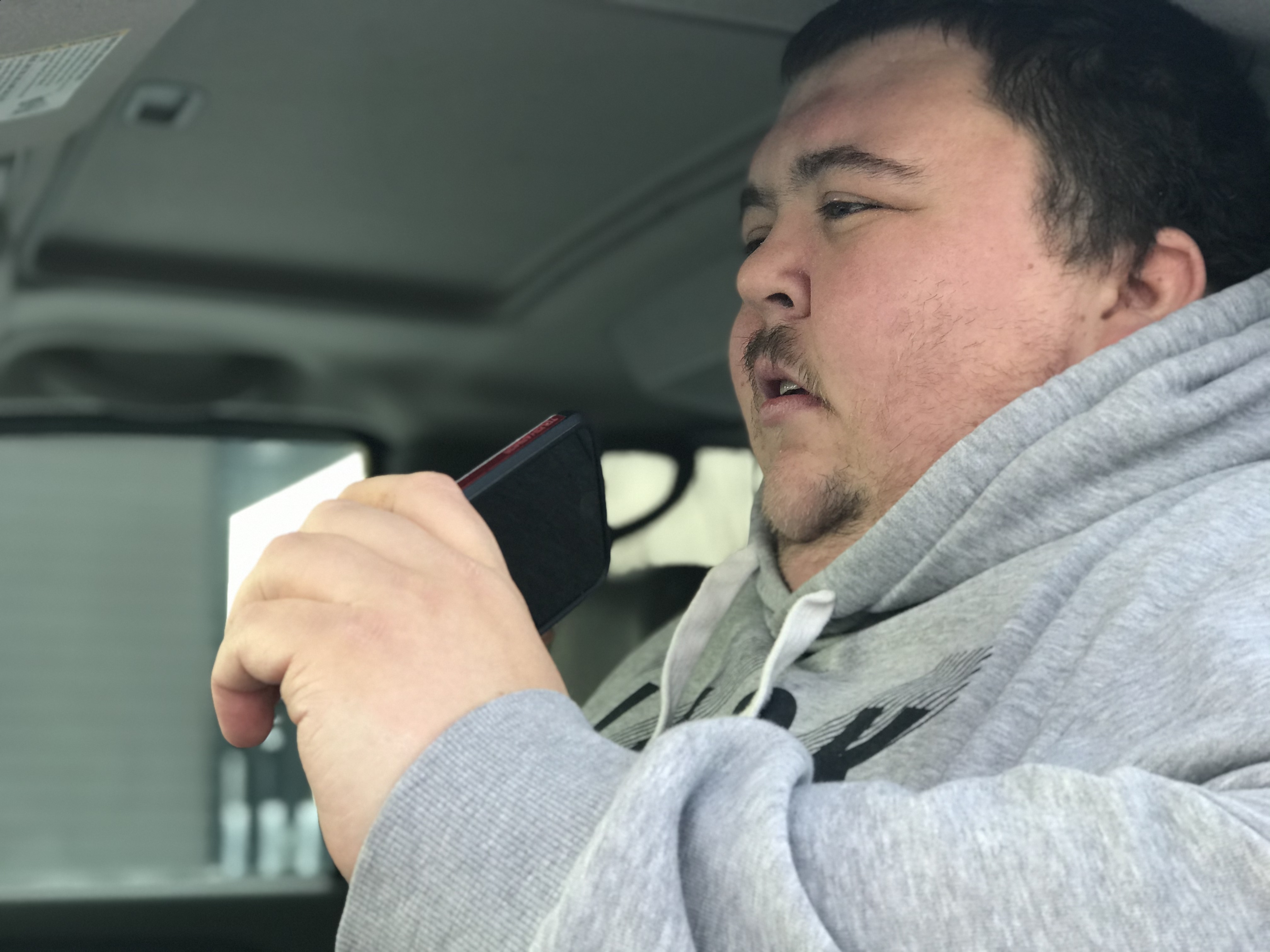 Shank started this business to help people make ends meet during the border restrictions.
"If I can make a living helping out other people, that's what I want to be doing," Shank said.
He charges a flat delivery fee based on location, plus a five per cent commission on the total value of the order.
Shank's phone rings. It's Denis Feenstra, his business partner in High Level.
"Alright man … I'm going to hit the road, so talk to you soon," Feenstra says.
They're meeting at a parking lot 200 metres from the N.W.T.-Alberta border.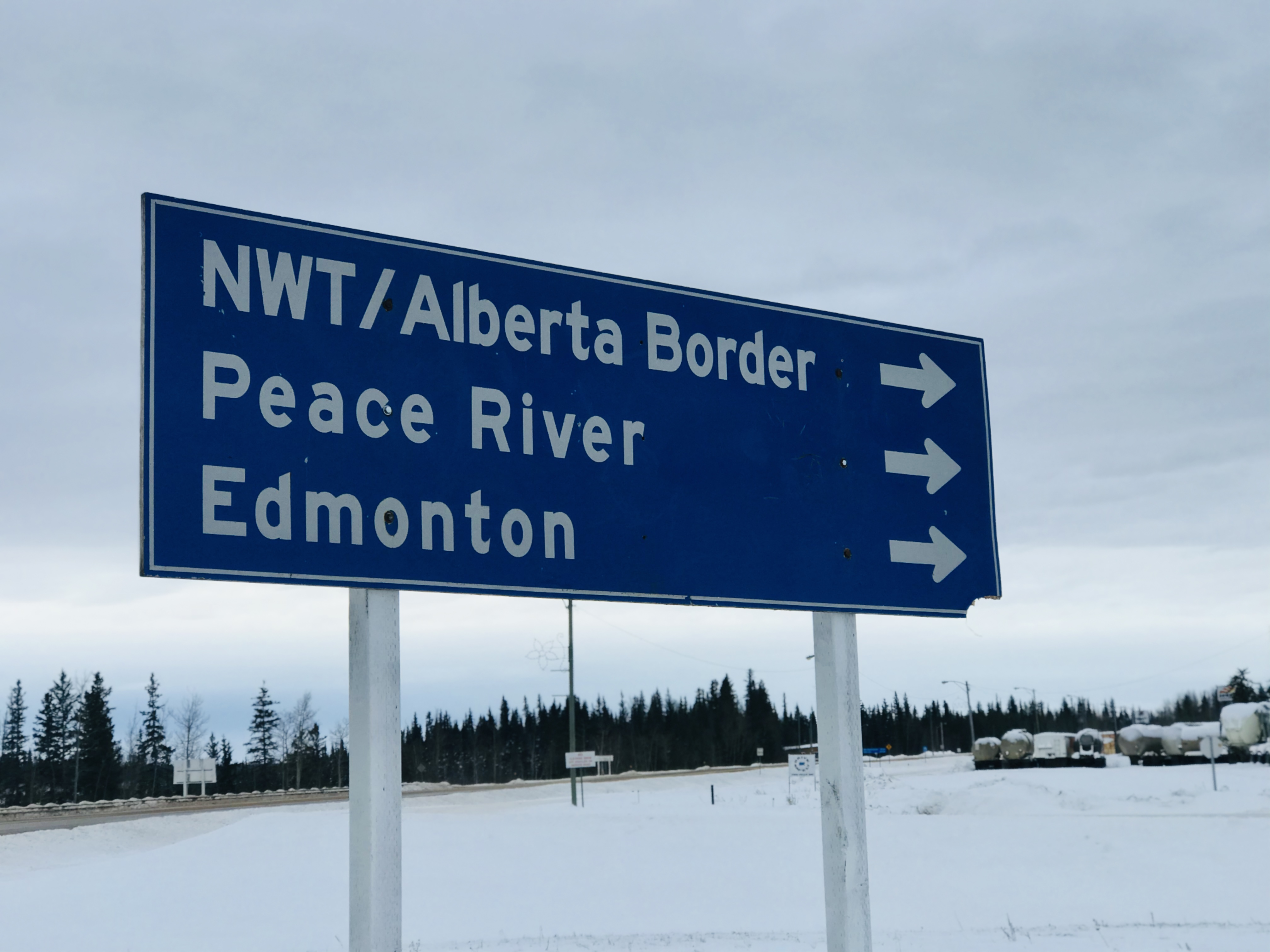 Both men have to drive over 120 kilometres to get there, down two winding highways with nothing, not even a gas station, between their small towns.
$3,000 in groceries and fried chicken
Shank pulls into the parking lot to see Feenstra waiting there.
Feenstra's black pick up truck is stacked high with water bottles, boxes of Kentucky Fried Chicken and plastic bags from Independent.
The two men, who used to be coworkers, say hello and share a few laughs before getting down to business.
Feenstra, who is a welder back in High Level, said Shank approached him with the idea of the company a few weeks ago. He decided to help his friend out for some extra cash.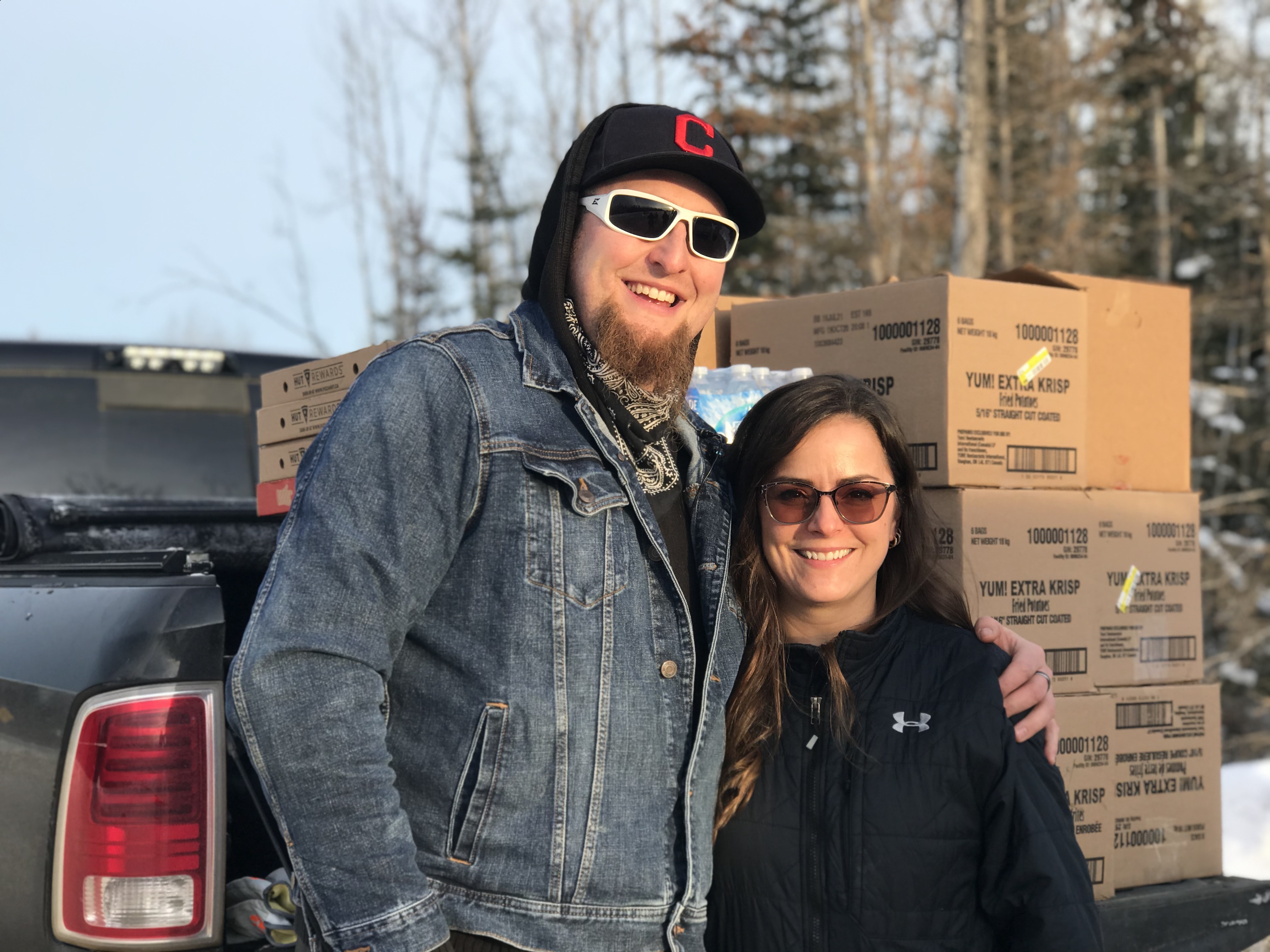 "It's important for the people on both sides [of the border], to provide a safer, cheaper lifestyle for them," Feenstra said.
"Everything keeps going up despite wages, from what I can see."
Feenstra does all the errands for the operation. The night before the border meet-up, he filled the orders at the pizza joints. Sunday morning, he zoomed around town for an hour filling orders from Independent, Canadian Tire, and KFC.
In total, Shank estimates they've filled $3,200 in orders on this, their second run.
'The price gap shouldn't be that big'
Feenstra and Shank don't waste any time getting to work. They pull out hand sanitizer to disinfect their hands before unloading the car.
They organize a short supply line with Feenstra's wife and a couple of friends that came along for the ride, making sure to stay six feet apart.
They start passing the KFC boxes to Shank, who stacks them high on the right side of his car.
Bags of fried chicken from the fast food giant is one of their most popular orders, aside from groceries.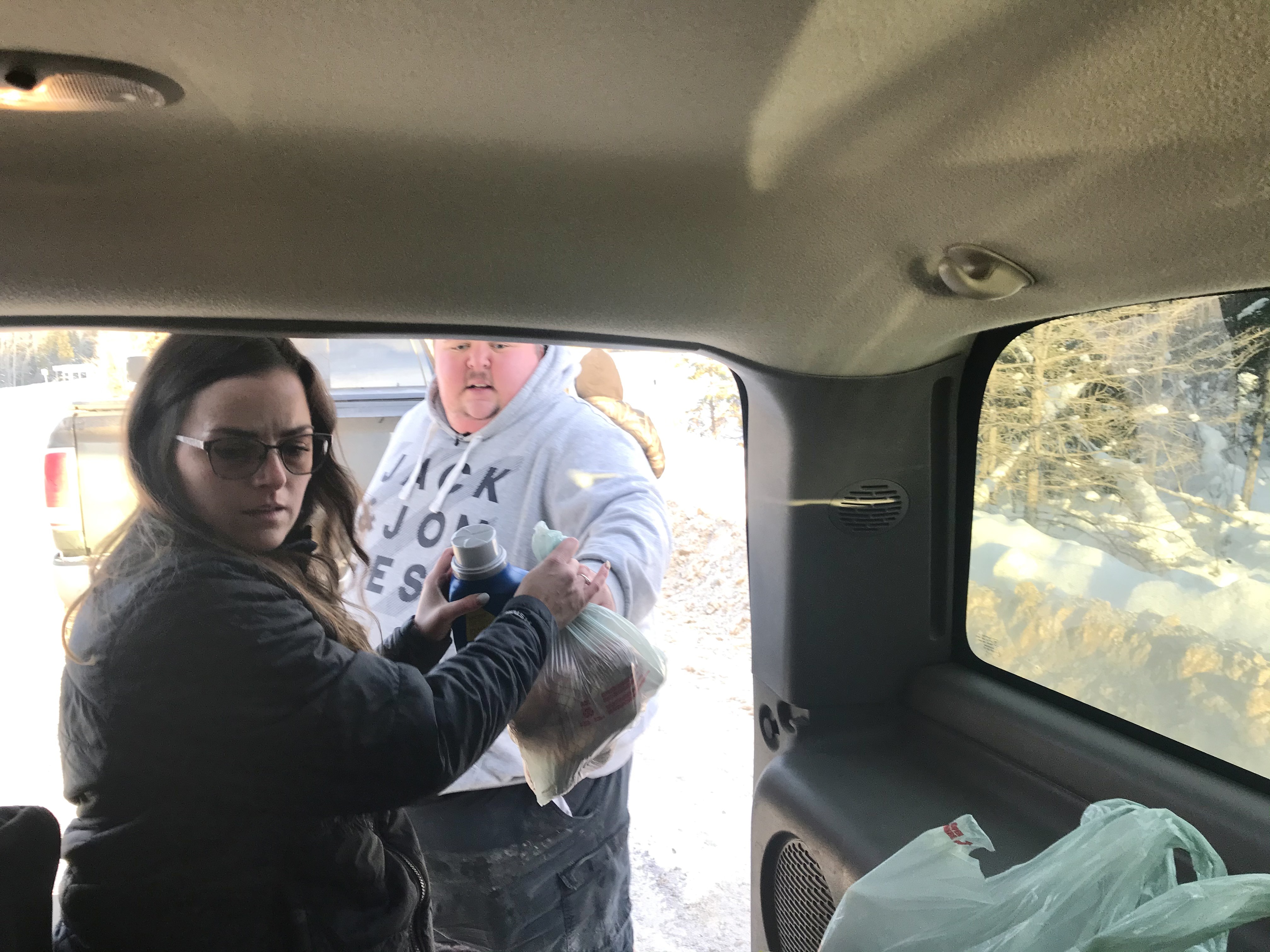 "Operation Chicken Run," Feenstra laughs.
"Dude, last time, it took me four days to get the smell out," Shank replies. "It was so gross."
The stacking is strategic — chicken on the right, heavy water bottles on the left, and groceries layered heaviest to lightest in the back of the truck.
Each bag is labelled with the first and last name of the customer.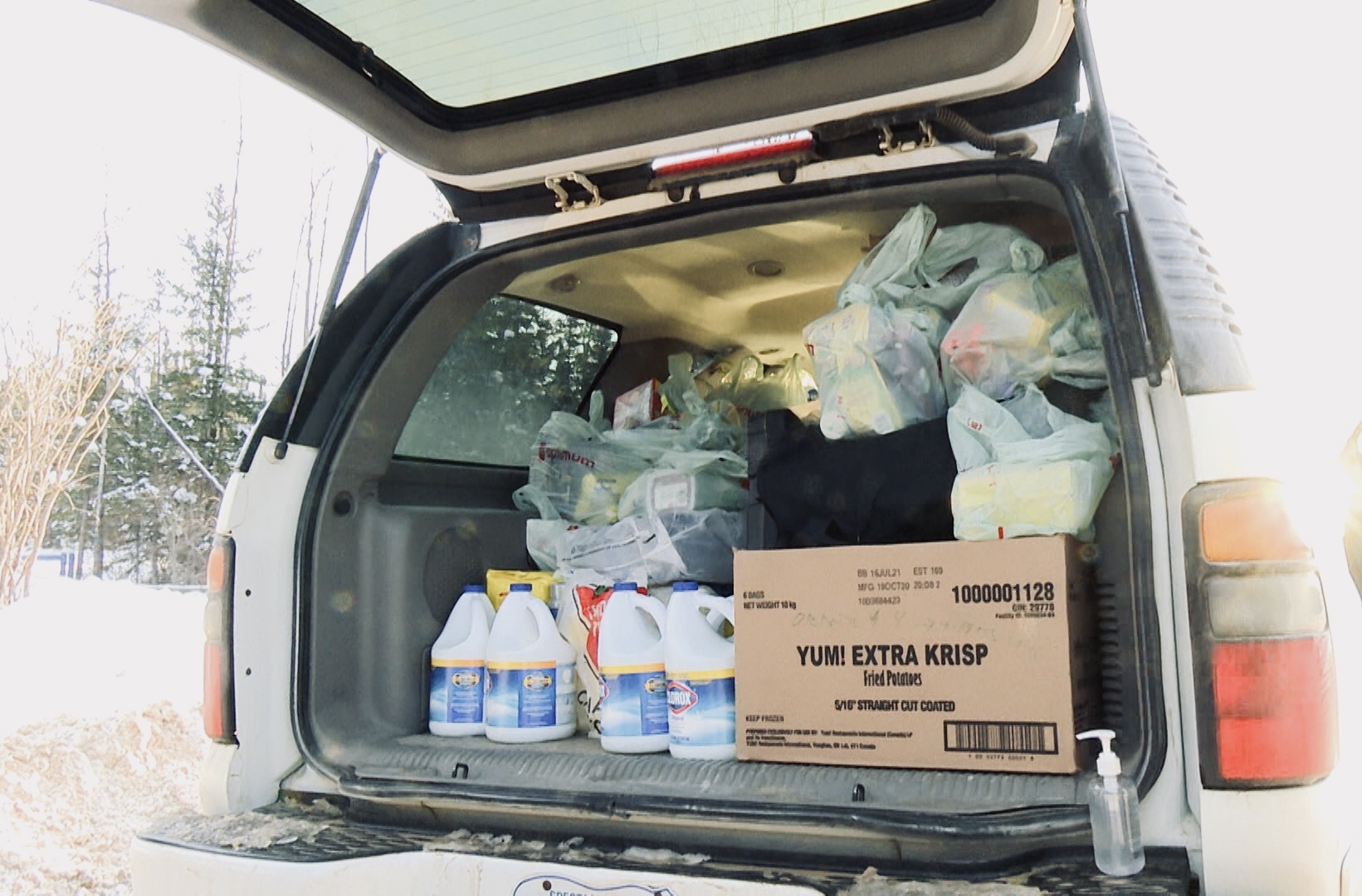 As the volunteers continue to pack, Shank lifts up a three-litre bottle of Clorox to explain the cost difference for shoppers in the territory and Alberta.
"At Northmart, this is like 12 bucks … back in Hay River," he said. "At Canadian Tire [in High Level], $3.99."
"Oh my gosh," Feenstra exclaims.
"The price gap though shouldn't be that big for only a three-hour drive," Shank replies.
The cost of business 'up here'
Hay River, population 3,748, is the first large community highway drivers come to after crossing into the N.W.T. Grocery trucks often stop in town to refill their gas tanks or take a break before driving Highway 3 up and around Great Slave Lake to Yellowknife.
The community is served by two grocery stores: a Northmart and the Super A grocery.
Steve Anderson, the co-owner of Super A, says the store had challenges getting some products, such as meat, in the early days of the pandemic.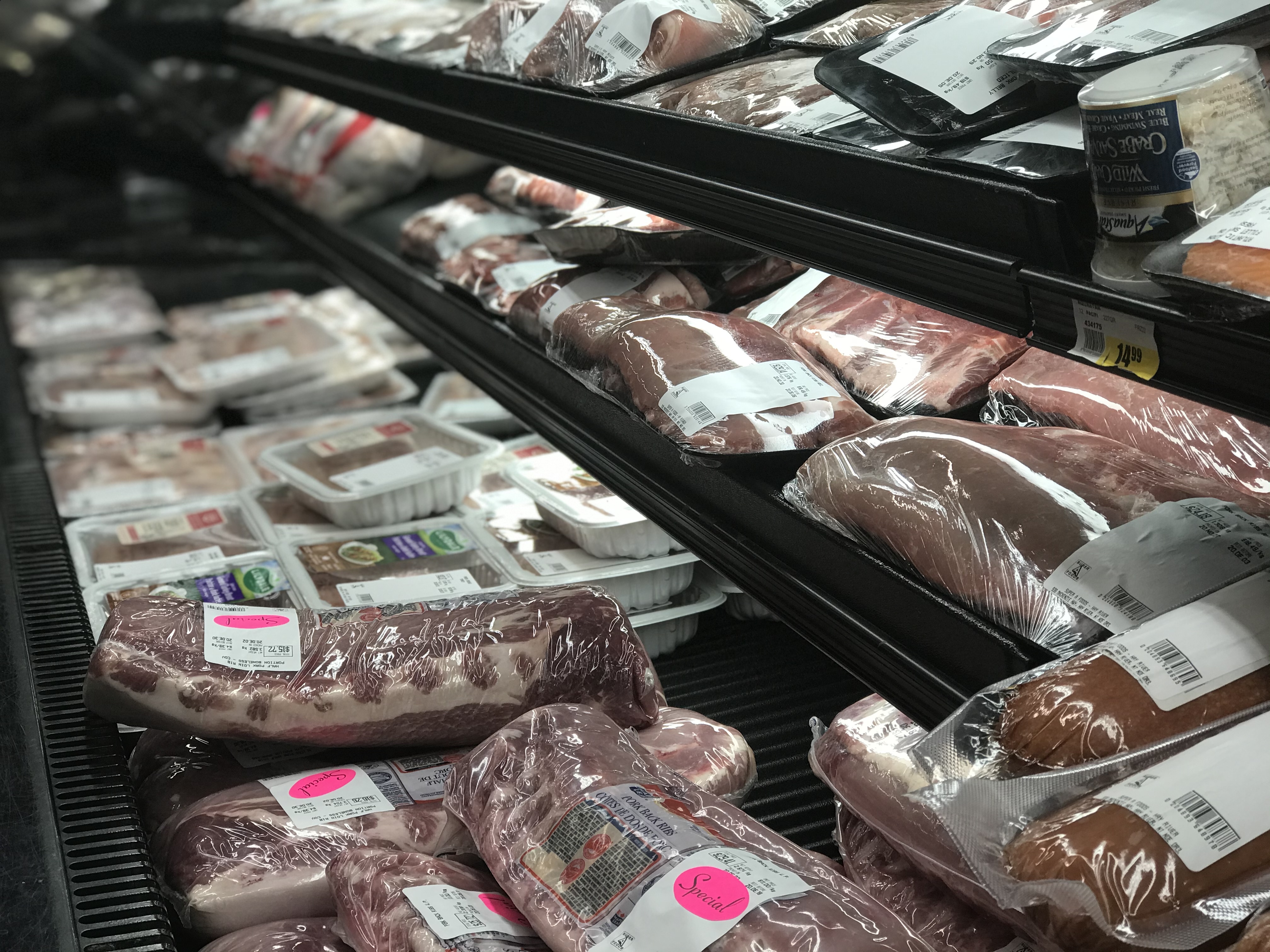 He's seen an improvement in the supply chain since May, but there are still some products that take longer than usual to get on the shelves.
Despite these challenges, Anderson says he hasn't raised prices.
The high cost of food in the North pre-dates the pandemic, he explains.
Retailers in the N.W.T. face higher power, freight and operating costs compared to stores in the provinces, Anderson says. That means prices in the territory will be higher to balance those costs for private retailers.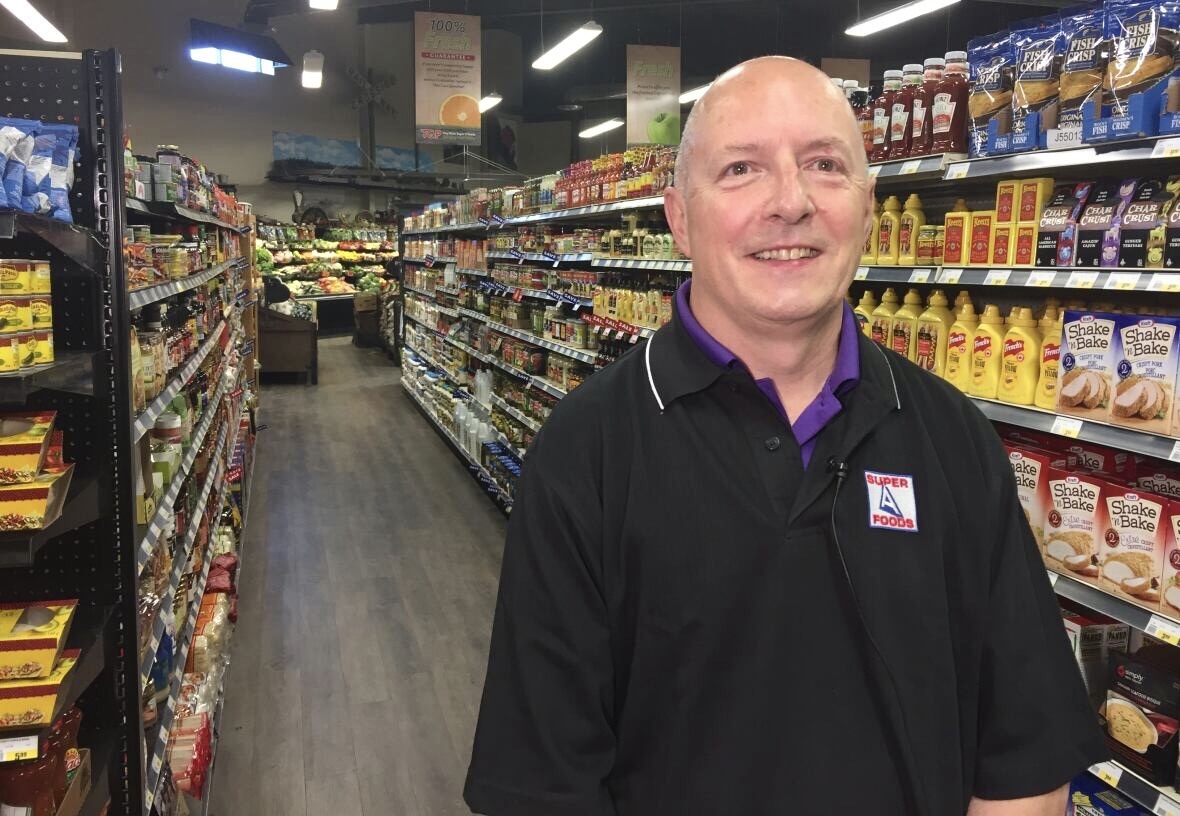 "The further south you go, the more you get into a competitive market.
"We can't match what Edmonton's at, we can't match what Grande Prairie's at. It comes back to doing the cost of business up here, compared to down there."
Anderson says he's not opposed to Shank's new pandemic-related business idea because it helps customers get goods that they can't otherwise find in Hay River.
Still, he wants people to remember to buy local when they can.
"We can't tell customers where to shop, but buying local does pay because it creates employment, it creates … the foundation for community," Anderson said.
Dinner, delivered
Shank arrives back in Hay River around 3:30 p.m., as the sun starts to set.
His day is far from over. He has to deliver the groceries and chicken to over 25 customers, spread out all over town.
Shank meets his customers wherever they are: completing deliveries at doorsteps, businesses and, once, in the middle of the street.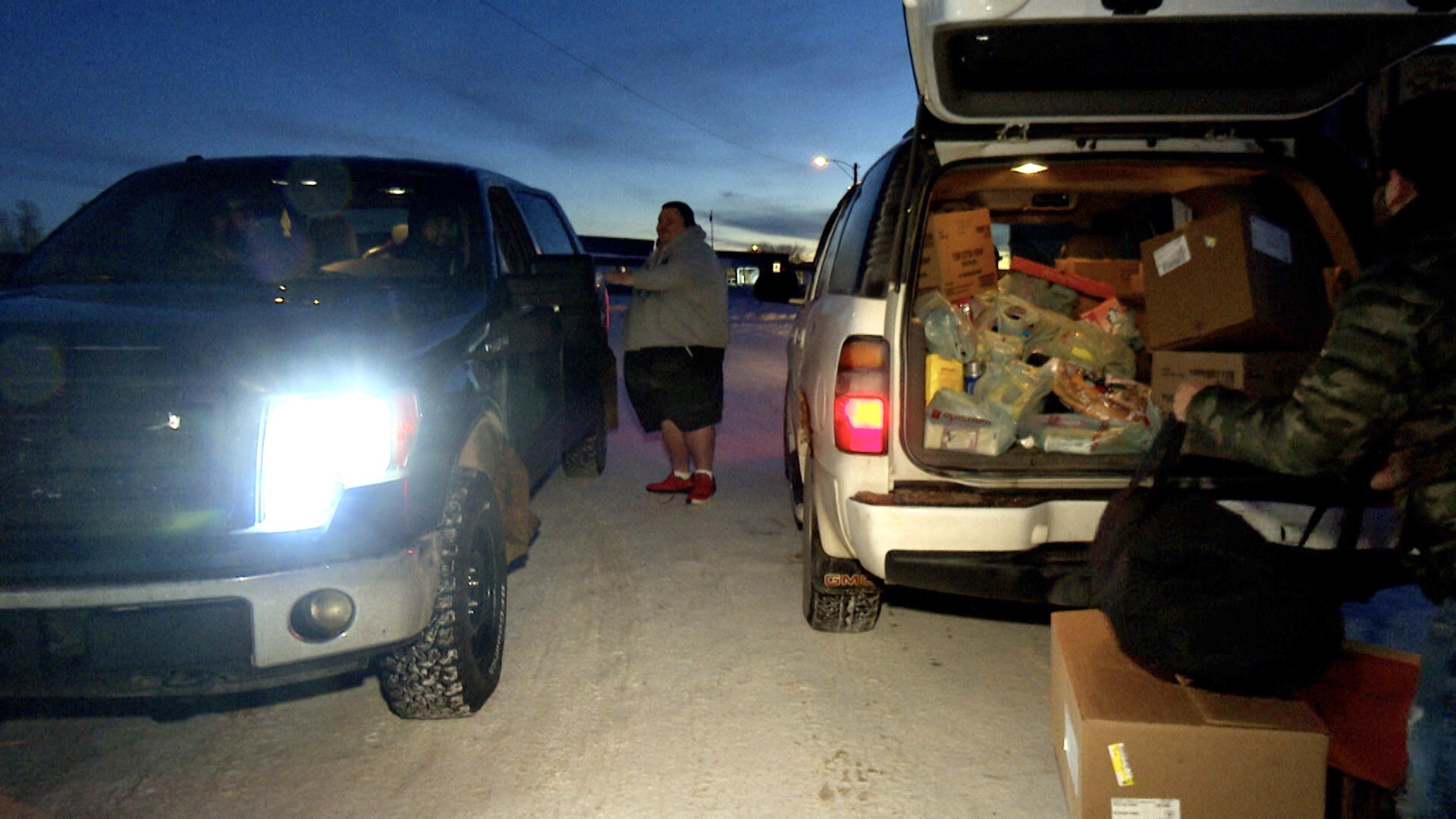 Everyone's happy to see him.
The sky is pitch-black by the time he gets to Tanisha Edison's house, one of his last deliveries of the night. He hands her half a dozen grocery bags and a pack of KFC.
Edison is a mother of two young children and cooks at the Ptarmigan Inn, Hay River's hotel, to make her living.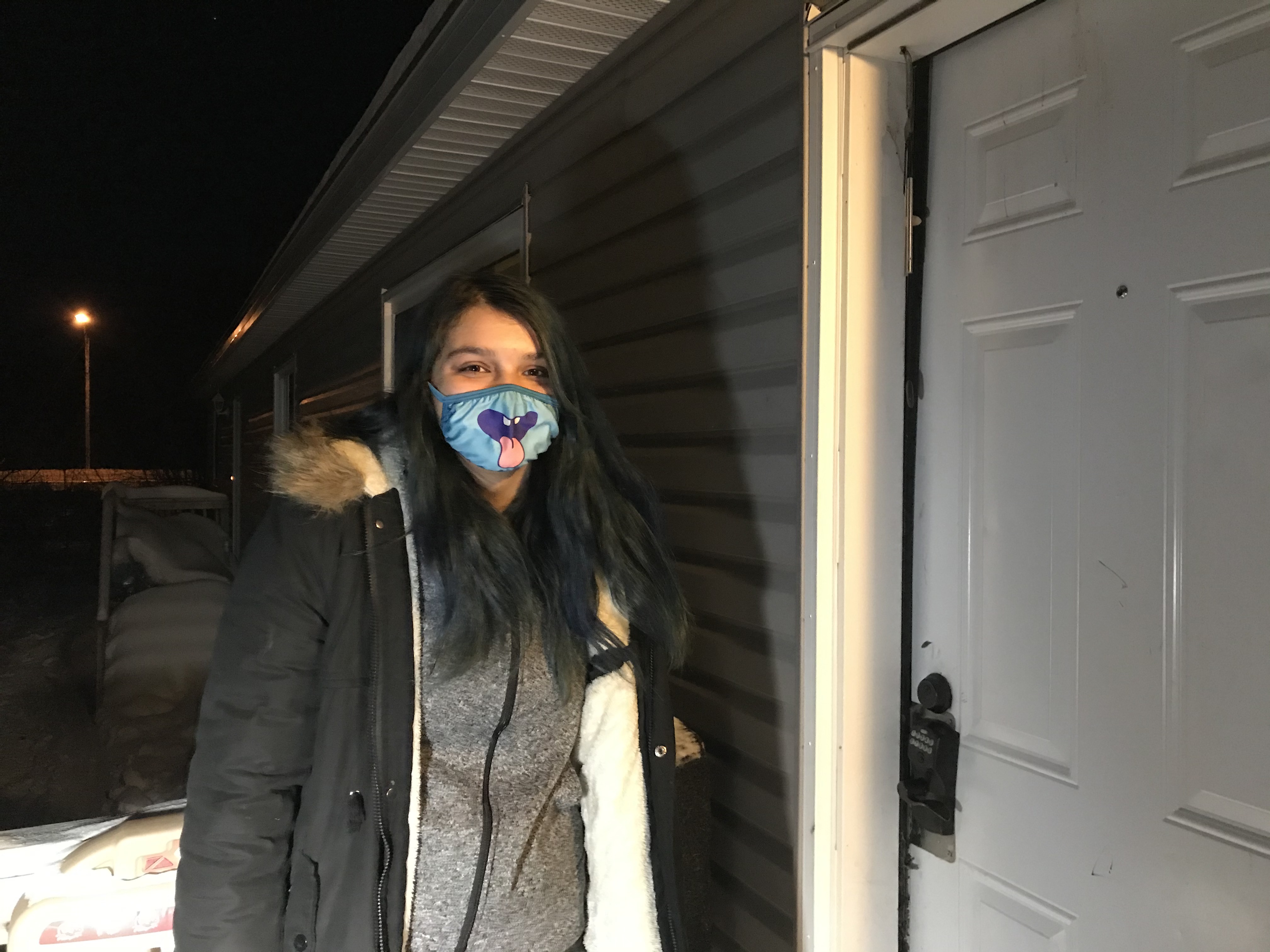 She says she doesn't have enough time off to make the shopping trip down to Alberta and then complete the 14-day self-isolation, so she thinks Shank's business is "awesome."
It's also good for her pocketbook. She estimates that Shank helps save her a "couple hundred" dollars a month.
"I could use that for gas for my vehicle, or just to pick up little things that I need for the house, or get my kids some toys," she said. "Things that I wouldn't be able to afford before."
Making a difference
Shank has big plans for his business going forward.
He wants to buy two trailers: one for him, and one for his business partner Feenstra, so they can take on even more orders for the people of Hay River.
At the end of the day, that's what really matters to him.
"I'm just trying to help out people by saving them a couple of dollars," he said.