Key takeaways:
According to prosecutors, Jussie Smollett was found guilty on Thursday of fabricating a hate crime against himself in order to gain sympathy and advance his career.
Prosecutors claim Smollett, Black and openly homosexual, lied to cops when he said he was assaulted by two masked people on a dark Chicago street in January 2019.
After 9 hours of deliberation, a Cook County Circuit Court jury found Smollett guilty of five of the six felony disorderly conduct counts he faced, one for each time he was accused of lying to police.
Each felony offense carries a potential sentence of three years in prison.
Also read: The Liberals of N.B. are calling for a review of the government's pandemic response
"While it's possible that he would receive a sentence that includes prison time," former Cook County Prosecutor Eryk Wachnik said Reuters, "the much more likely situation is that he will receive probation with some sort of community service."
Judge James Linn of Cook County did not set a sentencing date, but he set a presentencing hearing on Jan. 27.
The individuals allegedly put a noose around Smollett's neck and poured chemicals on him while chanting racist and homophobic obscenities and expressing support for former President Donald Trump.
A month after the purported assault, police arrested Smollett, alleging that he hired two brothers $3,500 to orchestrate the attack to boost his showbiz reputation. He pled not guilty to six counts of felony disorderly conduct in the end.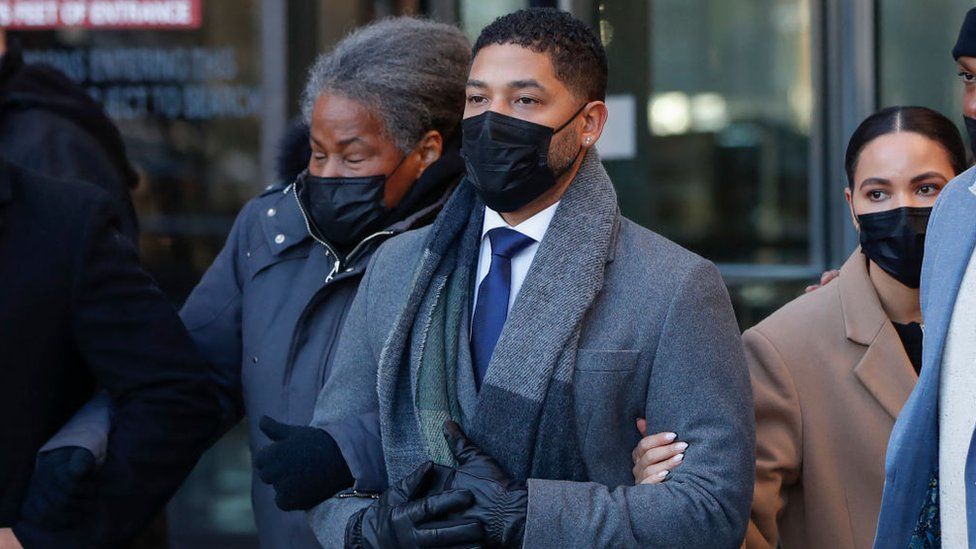 According to their testimony, Smollett hired the two brothers, Abimbola and Olabinjo Osundairo, to take part in a phoney attack and coached them on how to attack him. During the trial, the actor testified and refuted the witnesses' claims.
According to an emergency department doctor who attended him the night of the attack, the actor received real injuries.
After the incident, Smollett's acting career took a hit. In the last season of "Empire," a Fox television hip-hop drama that completed a five-year run in 2020, he lost his role as a singer-songwriter.
In the spring of 2019, the Cook County state's attorney's office dismissed a 16-count charge against Smollett in exchange for his forfeiting his $10,000 bond without admitting guilt.
The reversal was panned by then-Mayor Rahm Emanuel and the city's police superintendent, who called it a "miscarriage of justice."
A certain prosecutor was appointed to the case in June 2019. The special prosecutor recommended charging Smollett again after a five-month investigation, and a grand jury delivered a six-count felony disorderly conduct indictment.
Source: Global News
Get Canada and New Brunswick News's top News, Market news, and other worldwide news only on New Brunswick Tribune.