Key Takeaways:
Heavy rain is expected to hit Nova Scotia and most of New Brunswick, prompting the issue of weather warnings.
According to Brennan Allen, a Nova Scotia-based Environment Canada forecaster, strong winds will be felt across the province.
Rain is expected to fall across New Brunswick on Saturday, except in northwest New Brunswick, with most areas receiving up to 35 millimeters.
Weather warnings have been issued for Nova Scotia and most of New Brunswick, as heavy rain is predicted to hit the region.
Environment Canada predicts that Nova Scotia will receive between 25 and 40 millimeters of rain on Saturday and overnight.
Up to 60 millimeters, higher amounts could be expected near the Atlantic coast.
The weather warning stated, "Showers will become rain, at times heavy, later this afternoon as well as evening before tapering to scattered flurries or showers overnight or early Sunday morning."
Also read: As per NB Flood Watch, it's too early to predict the extent of the upcoming flood season
"Localized flooding in low-lying regions is possible," the agency stated, adding that the frozen ground's ability to absorb rainfall is also reduced.
Strong southerly wind gusts of 90 to 110 kilometers per hour are expected in the province on Saturday evening.
"The most powerful winds are anticipated to be overexposed areas, particularly in the province's eastern regions."
Strong winds will be felt across Nova Scotia, according to Brennan Allen, a Nova Scotia-based Environment Canada forecaster. Still, even stronger gusts will hit northern Inverness County, a region of Cape Breton where winds are typically stronger.
According to Environment Canada, winds from the west to the northwest are expected to pick up on Sunday morning, with gusts reaching 80 kilometers per hour.
The weather service warned that "damage to buildings, such as roof shingles and windows, may occur." "Wind can toss loose objects, which can cause injury or damage."
All of New Brunswick, except northwest New Brunswick, is expected to receive rain on Saturday, with most areas receiving up to 35 millimeters.
According to the weather forecast, rain should stop by the evening and turn to snow overnight.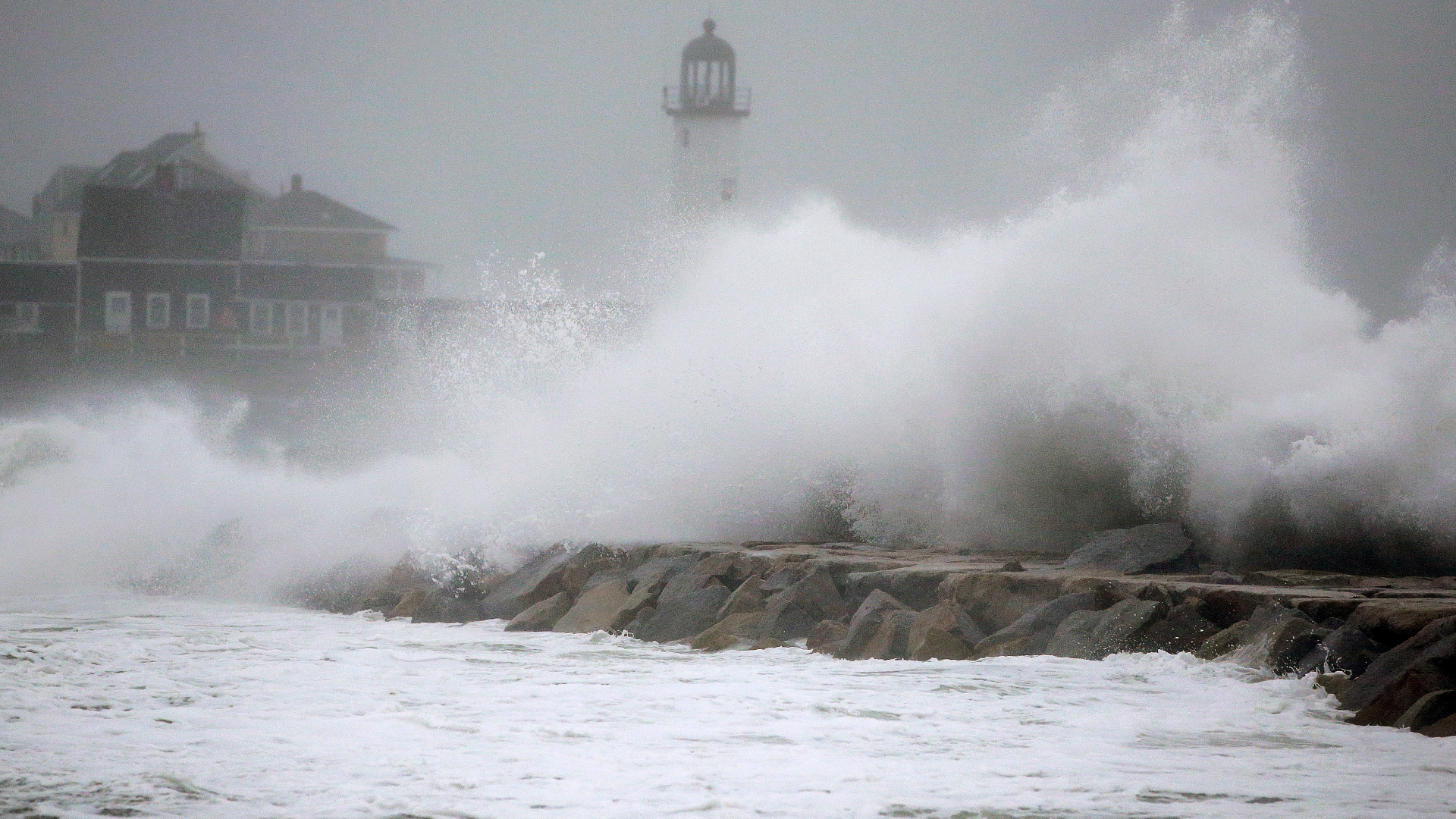 A snowfall alert has been issued for parts of New Brunswick's northwest.
Snow mixed with rain will turn back to snow Saturday evening, according to Environment Canada. "By early Sunday morning, the snow will be reduced to flurries."
The weather service warned of low visibility and changing road conditions in both provinces.
In Newfoundland and Labrador, where the strongest winds are predicted to pick up on Sunday morning, gusts are forecasted to range from 70 to 120 kilometers per hour across much of the island and along Labrador's coasts.
"This is going to be a very long process." "These winds will be present for 12 to 24 hours in Newfoundland, which is a major concern," said Environment Canada forecaster Mike Vandenberg.
Wind storms in the province usually last 12 to 14 hours, but in this case, the winds will shift from southerly to westerly and last through Sunday, according to him.
According to Vandenberg, wind blows of up to 140 kilometers per hour are possible along the province's south and east coasts.
Meanwhile, according to Vandenberg, cold rain could turn to snow on Newfoundland's west coast, creating blizzard conditions overnight. He predicted even stronger winds and heavy snowfall along the Labrador coast on Sunday.
Source: Global News
Get Canada and New Brunswick News's top News, Market news, and other worldwide news only on New Brunswick Tribune.