Key Takeaways:
New Brunswick reported three more COVID-19-related deaths on Thursday, bringing the total number of deaths linked to the pandemic to 278 since it began.
According to the provincial dashboard, 321 healthcare workers have been isolated after testing positive for COVID-19.
On Thursday, New Brunswick reported 3 more deaths linked to COVID-19, bringing the total number of deaths linked to the pandemic to 278 since it began.
1 person in their 40s and 2 people in their 90s are among the new deaths.
The number of hospitalizations has risen by one in the last day. COVID-19 has now infected 140 people, 15 of them in intensive care. There are eight people on a ventilator among them.
Also read: COVID-19 restrictions will further eased in NB from next week
Two people under the age of 20 are among the COVID-19 patients.
COVID-19-designated units in New Brunswick hospitals are now at 90% capacity, while ICUs are 81 percent.
After testing positive for COVID-19, 321 healthcare workers are now being isolated, according to the provincial dashboard.
Public health also reported 351 fresh PCR-confirmed instances of the virus on Thursday. There are currently 3,396 active cases.
In the last day, however, another 605 rapid test positives were reported. According to the province, these results are self-reported to public health and may not be accurate.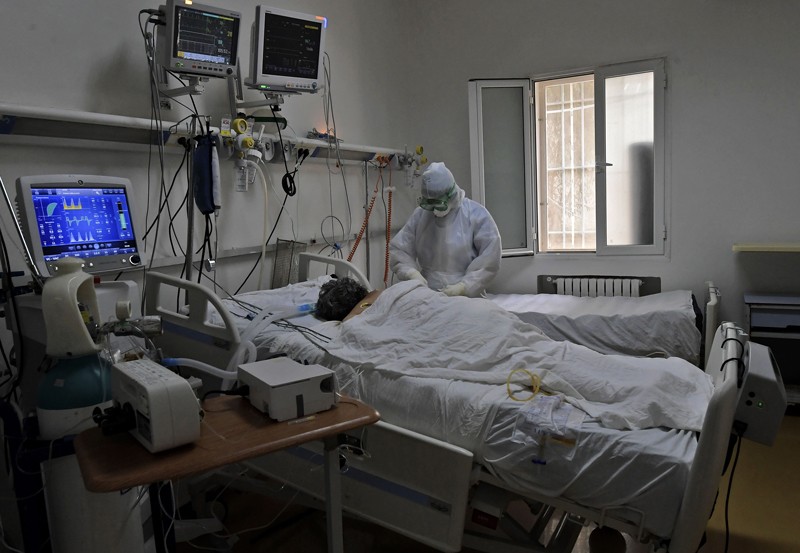 The news arrives just one day after New Brunswick health officials announced that COVID-19 restrictions would be eased even more next week.
Around 11:59 p.m. on Feb. 18, the province will drop to Level 1 of its winter plan.
In a press conference on Wednesday, Premier Blaine Higgs stated that he is "hopeful" that March-end will complete all mandates.
"However, the mandate's end is unmistakably insight."
In addition, the Fredericton police chief announced on Thursday that he is bringing in additional resources to deal with a planned "freedom convoy" this weekend.
He said a solid operational plan had been put in place to deal with the protests sparked by a convoy of truckers blocking streets in the nation's capital protesting COVID-19 measures.
Source: Global News
Get Canada and New Brunswick News's top News, Market news, and other worldwide news only on New Brunswick Tribune.